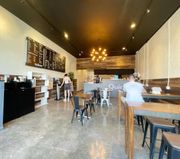 327 West Nine Mile Road

Rate this shop at Yelp.com

Quickly at Ferndale was Grand Opening on August 22nd, 2021 (Sunday).

Ferndale is a city in Oakland County in the U.S. state of Michigan. It forms part of the Detroit metropolitan area. As of the 2010 census, the city population was 19,900. Ferndale is well known in the Detroit area for its LGBT population and progressive policies.