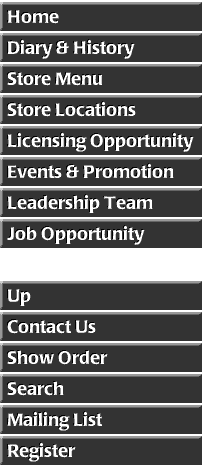 731 East Yosemite Ave.

Rate this shop at Yelp.com

Quickly at UC Merced was Soft Opening at 12-18-2016(Sunday)

The City of Merced is located in the Central Valley of California. The City is located approximately 110 miles southeast of San Francisco and 310 miles northwest of Los Angeles. The City has a population of about 80,542, according to the State Dept of Finance and serves as the county seat. Merced is located on Highway 99, the dominant north-south freeway in California, and is served also by Highways 140 and 59. Two railroads, Union Pacific and Burlington Northern / Santa Fe, have main lines which pass through the City.

Merced was incorporated in 1889 and operates under the Council-Manager form of government. Merced's population has grown faster than the state average since 1980. Over the past nine years, the annualized growth rate is about 3.4%. This rapid expansion of population has stimulated significant retail growth since 1992. Several major retail chain stores have entered Merced, adding over 750,000 square feet of new retail space in that time and increasing the City's sales tax receipts by over $500,000 annually.

Since 1992, more than 400,000 square feet of new industrial activity has started. In May 1995, Merced was selected as the home of the next University of California campus. UC Merced opened with its first 1,000 students in September 2005. Local planning is underway to accommodate campus development, will eventually accommodate about 25,000 students.