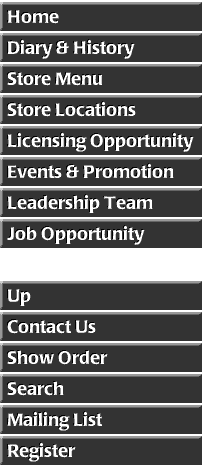 1212-A El Camino Real (Next to Starbucks)
Inside San Bruno Town Center

Rate this shop at Yelp.com

Quickly at San Bruno Towne Center was Grand Opening on Nov. 15th, 2008 (Saturday)

The city is located between South San Francisco and Millbrae, adjacent to San Francisco International Airport and Golden Gate National Cemetery, and is approximately 12 miles (19 km) south of downtown San Francisco.

According to the United States Census Bureau, the city has a total area of 5.5 square miles (14 km2), all of it land. The city spreads from the mostly flat lowlands near San Francisco Bay into the foothills of the Santa Cruz Mountains, which rise to more than 600 feet (180 m) above sea level in Crestmoor and more than 700 feet (210 m) above sea level in Portola Highlands. San Bruno City Hall sits at an official elevation of 41 feet (12.5 m) above sea level.

Portions of Mills Park, Crestmoor, and Rollingwood are very hilly, featuring canyons and ravines. Creeks, many of them now in culverts, flow from springs in the hills toward San Francisco Bay. Just west of Skyline Boulevard and outside of city limits is San Andreas Lake, which got its name from the San Andreas Fault. The lake is one of several reservoirs used by the San Francisco Water Department, providing water to San Francisco and several communities in San Mateo County, including San Bruno west of I-280.


From the day to the night, Quickly always the hottest spot to hand out!