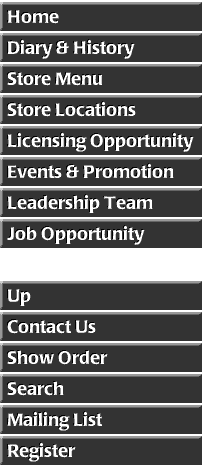 2116 Irving Street, (Cross 22nd Ave)

Business Hours:11:00am - 12:00am Everyday

Rate this shop at Yelp.com

Quickly at San Francisco Irving Street was Grand Opening on August 12, 2006 (Saturday).

The Central Sunset is bounded by Lincoln Way to the north, 19th Avenue to the east, Quintara Street to the south, and Sunset Boulevard to the west. This area is mostly residential with a commercial strip along Irving Street from 19th Avenue to 24th Avenue and on Noriega Street from 19th Avenue to 27th Avenue and 30th Avenue to 33rd Avenue. Features of the area include the massive Sunset Reservoir (which takes up eight square blocks between Ortega and Quintara streets and 24th and 28th avenues), which has a small park surrounding its outer rim; Golden Gate Park; the Sunset Recreation Center; and Abraham Lincoln High School.


There's always a LONG waiting line outside Quickly