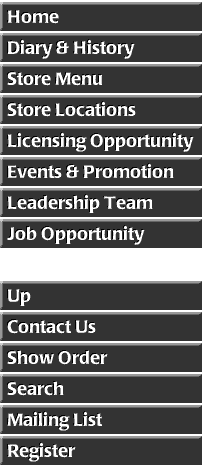 West Valley Mall Food Court
at 3200 North Naglee Road

Rate this shop at Yelp.com

Quickly's West Valley Store was Soft Opening on 8/8/2015(Saturday) and Grand Opening on 8/15/2015 (Saturday)

About the West Valley Mall:
We see more than a mall. We see the center of a community. At West Valley Mall, we are committed to creating a mall experience that meets the ever-changing needs of our community.

When it comes to shopping, West Valley Mall has what you need. Whether you are looking to buy something for a friend, family member, yourself or something for your home, we have stores that will meet all your needs including Macyˇ¦s, Target, The Childrenˇ¦s Place and more.

After shopping, grab a bite to eat at one of West Valley Mallˇ¦s restaurants or eateries including Quickly, Buffalo Wild Wings, Olive Garden, Famous Dave's and more.